5A VSD - RC105D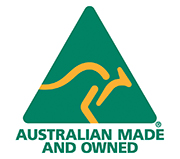 SKU:

RC105D

UPC:

Availability:

Stocked item

Weight:

0.90 KGS

Shipping:

Calculated at Checkout
The Powerform model RC105D Variable Speed Drive (VSD) provides electronic power control on most single phase resistive and inductive loads & provides remote electronic speed control of PSC, universal & shaded pole motors.
The speed may be varied using either a 2 wire 0 to 10 Volt Dc or 2 wire 2-20Ma control signal. Also features an internal 10 Vdc source.
It is BMS compatible, and features a low foot print for ease of installation.
The unit comes standard with two minimum / maximum adjusters for quick and simple range (span & offset) adjustments.
Also available with different mounting options and features to tailor fit your application and intended use.
Suitable for applications of single or multiple / mixed use loads up to 1200VA 5 amps 240 VAC.
Features
Australian made
Continuous RMS power rating, with no de-rating.
Integral EMI filters.
Simple 3 wire (motors >200 watt PSC) or 2 wire (for small PSC, universal or shaded pole) motor connection.
Can control Multiple & dissimilar loads.
Minimum & maximum adjusters for quick and simple range (span & offset) adjustments.
A switchable internal calibration source with a third potentiometer that can be used to set up and test the installation without needing an external control signal.
Two main board mounted test pins provided to allow easy connection to an external dc voltmeter to monitor the test signal during set up or testing.
Two wire 0-10Vdc or 2-20Ma control inputs, also features an internal 10 Vdc source (maximum 50 milliamps).
Automatic off at low signals less than 0.8 VDC or 1.5 milliamps.
Isolation of control signals and mains circuitry via transformer and opto-isolation.
RoHS and Ctick approved.
EMC compliant.
Easy to follow detailed installation guide.