5A Limiter - MSL1200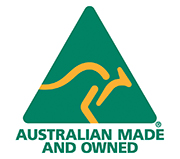 SKU:

MSL1200

UPC:

Availability:

Stocked item

Weight:

0.10 KGS

Shipping:

Calculated at Checkout
The Powerform model MSL1200 controller provides stepless electronic speed control for single phase PSC induction motors in fan and blower applications.
It can also be used as a universal power limiter for resistive & inductive loads.
With the addition of a two speed switch, it may also be used as a 2 speed control, with the lower speed preset adjustable.
Its intended use is as a set and forget speed limiter, where low cost effective limiting is required.
The speed of the item may be reduced using the side mounted adjustment trim pot.
Can be used as standard for three wire applications, or for two wire applications the unit must be de rated by 40 %.
Suitable for applications of single or multiple / mixed use loads up to 1200VA 5 amps 240 VAC.
Features
Australian designed and manufactured.
2 & 3 wire speed control compatible.
Can control Multiple & dissimilar loads.
Can control resistive & inductive loads.
Can be used to convert a single speed motor to a two speed motor, with the addition of a two speed switch.
EMC compliant.
Easy to follow detailed installation guide.
Side mounted trim pot adjustment to allow fine tuning of speed.
12 month warranty as standard.