2.5A VSD - RC103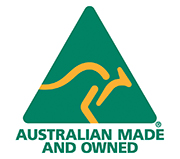 SKU:

RC103

UPC:

Availability:

Stocked item

Weight:

0.28 KGS

Shipping:

Calculated at Checkout
The Powerform model RC103 Variable Speed Drive (VSD) provides electronic power control on most single phase resistive and inductive loads & provides remote electronic speed control of PSC, universal & shaded pole motors.
The speed may be varied using either a 2 wire 0 to 10 Volt Dc or 2 wire 2-20Ma control signal.
It is BMS compatible, and features a low foot print for ease of installation.
The unit comes standard with two minimum / maximum adjusters for quick and simple range (span & offset) adjustments.
Also available with different mounting options and features to tailor fit your application and intended use.
Suitable for applications of single or multiple / mixed use loads up to 600VA 2.5 amps 240 VAC.
Features.
Australian made
Continuous RMS power rating, with no de-rating
Integral EMI filters
Simple 2 wire PSC motor connection
Can control Multiple & dissimilar loads
Automatic off at low signals less than 0.8 VDC or 1.5 milliamp
Isolation of control signals and mains circuitry via transformer and opto-isolation
RoHS and Ctick approved
EMC compliant
Easy to follow detailed installation guide