Current Sensing Switch - High Current - Fixed 2.5A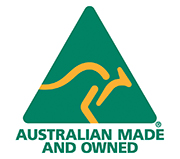 SKU:

0300111

UPC:

Availability:

Call for availability

Weight:

0.35 KGS

Shipping:

Calculated at Checkout
The Powerform model ISNSE-HC power sensing switch acts as an automatic on or off trigger for a secondary circuit, when it sense's a load or current draw that exceeds it's set rating.
The High Current (HC) model can sense a load from 1.5 to 15 amps AC.
It is features a fixed engagement point of 2.5 Amp, and it is capable for use with both inductive and resistive loads.
The unit is simply connected in series with either the active or neutral line to the load being monitored (usually a 10 or 15 amp power socket).
When a load is detected above its engagement point of 2.5 Amps, the device will automatically switch on or off an independent control circuit or device, up to 240 Vac 1200Va 5 amp.
It will engage when the load is greater than 2.5 Amp draw (+/-10%), and disengage when the load is less than 1.5 Amp draw (+/-10%).
The unit can monitor one or more items provided the maximum current and power ratings are not exceeded.
The unit "looks like" a light circuit to a standard run-on timer, and can safely work well with most run on timer types available on the market.
This then allows you to use a run on timer in conjunction with the ISNSE module, so that you application can be auto on/off with extra run time via the timer, to allow sufficient extraction of hot / moist air after a process stops.
It is used typically as an add-on module in bathroom, laundry, range hood and other domestic, commercial & industrial applications to enable remote switching, when a set limit is exceeded.
For example the unit can be wired into a clothes dryer power point application. When a normal device is plugged into the power point, the fan will not start, but when a dryer is plugged in (a high current draw), the unit will detect the high current of the dryer, and activate the exhaust fan.
Alternatively it can be used to automatically stop an item, so that when a monitored device starts, it will shut off a secondary device / circuit.
The unit can also be used to trigger a C-Bus module, or HPM icontrol, I/O module for load monitoring in building management systems (BMS).
Features -
Australian Made.
Does not require an active or neutral supply, as the unit derives its own power supply via the current flowing through it.
Zero current draw while the unit is in standby mode.
Can be used to turn on or off an item or circuit.
Available in a variety of models to custom fit your application.
Can be used in conjunction with most run on timers.
Feature's separate led "power on" & "output on" indicators for quick and easy reference, and diagnostics.
Can switch independent control functions up to 1200Va 5 amp resistive or inductive loads.
Maximum load sense range 15 amp.
C Bus and BMS compatible.
Full isolation between load and control ensures safety, isolation and minimisation of electrical noise.
All units are test run prior to despatch, to ensure accuracy and reliability.
12 Month warranty as standard.
RoHS compliant.
Easy to follow detailed installation guide.
12 month warranty, as standard.